Greetings. I have been buying parts to refinish my grandfather's single shot .22 rifle (Marlin Model 100) made around 1938. I have noticed something unusual though. On Gunbroker and other auction sites, I have seen a few guns that are clearly the Model 100 but have Ranger M34 or Ranger M36a printed on the barrel. I know that the M34 was the Ranger version of the Marlin Model 65 (and has a different bolt/receiver) but I wasn't able to find any information on the 36a, though I know the Ranger M36 was clip-fed and not a single shot. Anyone have any ideas? Were they assembling guns with whatever barrels were available? Anyone have a good source on the Ranger Arms Company?
Here are the guns that are exact same to my Model 100:
http://www.gunbroker.com/Auction/ViewIt ... =169056100
http://www.gunbroker.com/Auction/ViewIt ... =169894030
I am including the pictures from the second listing before they are deleted from Gunbroker.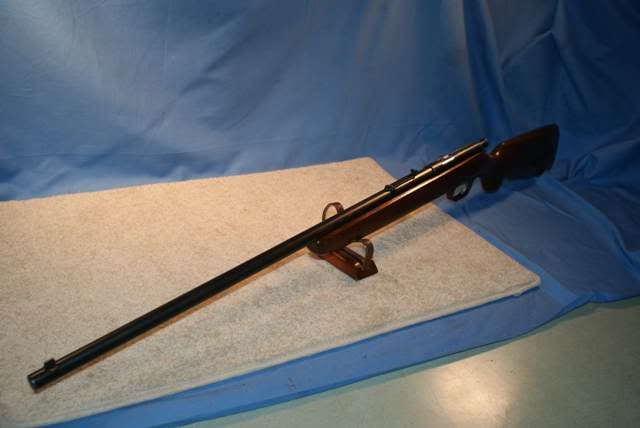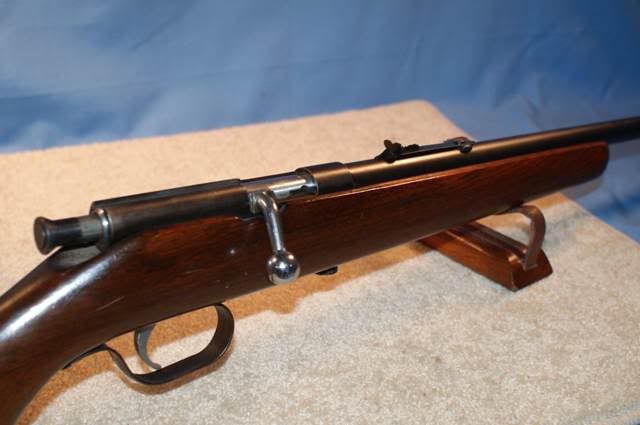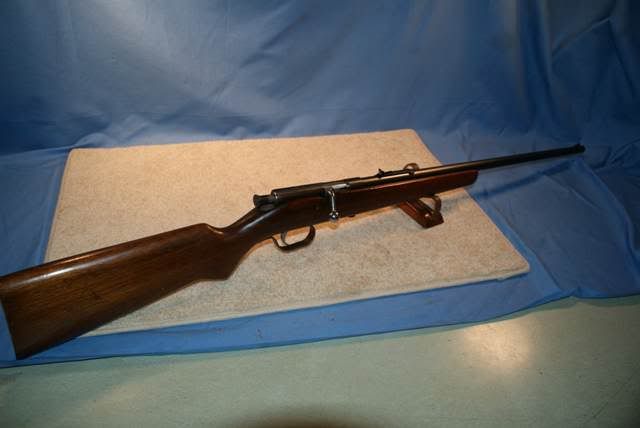 Cheers,
Jeff